Common activities children like to do with dandelions include plucking a bright yellow blossom and holding it under someone's chin "to see if they like butter", and forming a golden crown, necklace, or bracelet by making a cut in one flower stalk and inserting the blossom of different flower stalk into it, one after another.
A folk name for dandelion, yellow gowan (gowan: yellow kind of a common daisy) refers to the blooming dandelion's bright golden yellow. Is there any other color?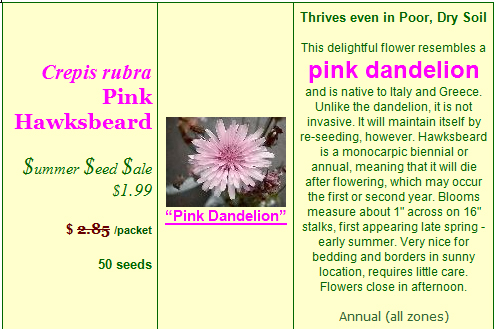 Click the Pretty Pink to order these dandelion relatives.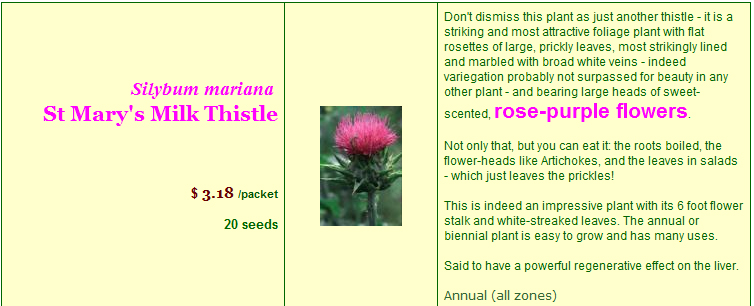 10 Responses
Leave a Comment